Apartment application service
We have created a page with the most frequently asked questions, where you will find answers to questions about applying for a home, living in one and moving out. Find the section that will most help you below for more information and easily find the answers to your questions.
Searching for a home Accepting an offer for a home Rental contracts Moving in
Rental apartments by city
Resident benefits
Flexible living without commitments

One month notice period

Does not apply to all campaign items

Deposit only EUR 250

Pets are welcome

Free laundry room and house sauna for residents in almost all locations

Free internet connection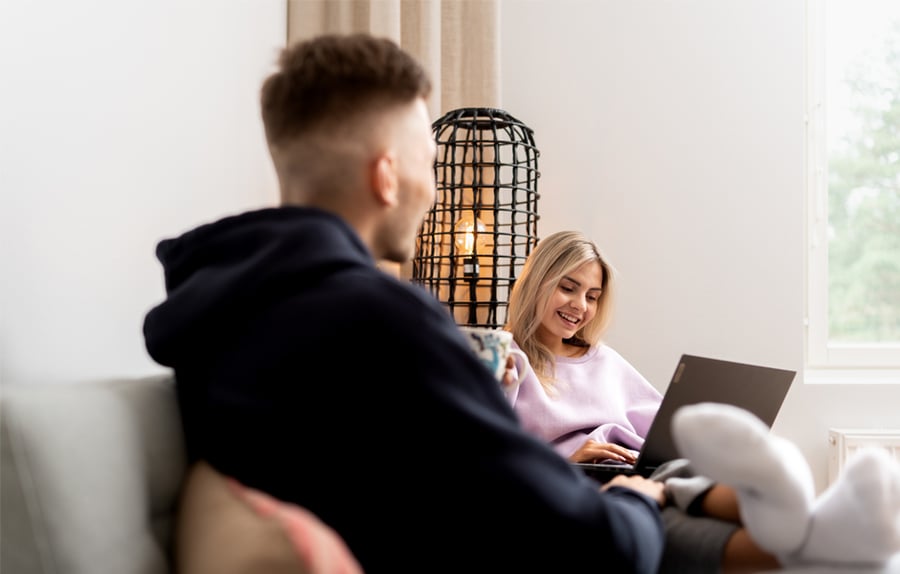 Avara's rental apartments
Our cozy and high-quality rental apartments have modern equipment and can be found all over Finland. Our current apartment selection includes almost 7,000 high-quality rental apartments, and the number continues to grow as new locations are completed. You will surely find a home that suits your life situation from our selection. We update the rental apartment situation continuously, so we recommend you use the rental apartment search service to get the latest news on rental apartments that are available now or will be in the near future. The best time to check for apartments that are about to become available is usually at the end of the month.
A rental apartment is an easy and flexible solution when choosing a home. As a renter, you do not need to worry about renovations, shareholder meetings or other operations that burden apartment owners. When you rent, your funds are not tied to an apartment. Furthermore, if you have to move to another city, it's easy to leave a rental apartment and find a new one. Rental apartments are in high demand, especially in urban growth areas.
Use our apartment search service
All of our rental apartments can be found using our rental apartment search. We introduce each rental location with photos. If you are interested in an apartment, sign up as an applicant on our website and we will contact you as soon as we have a suitable rental apartment available for you.
The prices of the rental apartments are rather stable. Renting an Avara rental apartment is a safe choice as Avara is a reliable contracting partner. You can rest assured that the other party of the rental agreement will abide by the agreement and the law. Avara's rental agreements can be signed online hassle-free with an electronic signature, so you need not worry about making time to go sign your rental agreement during your move.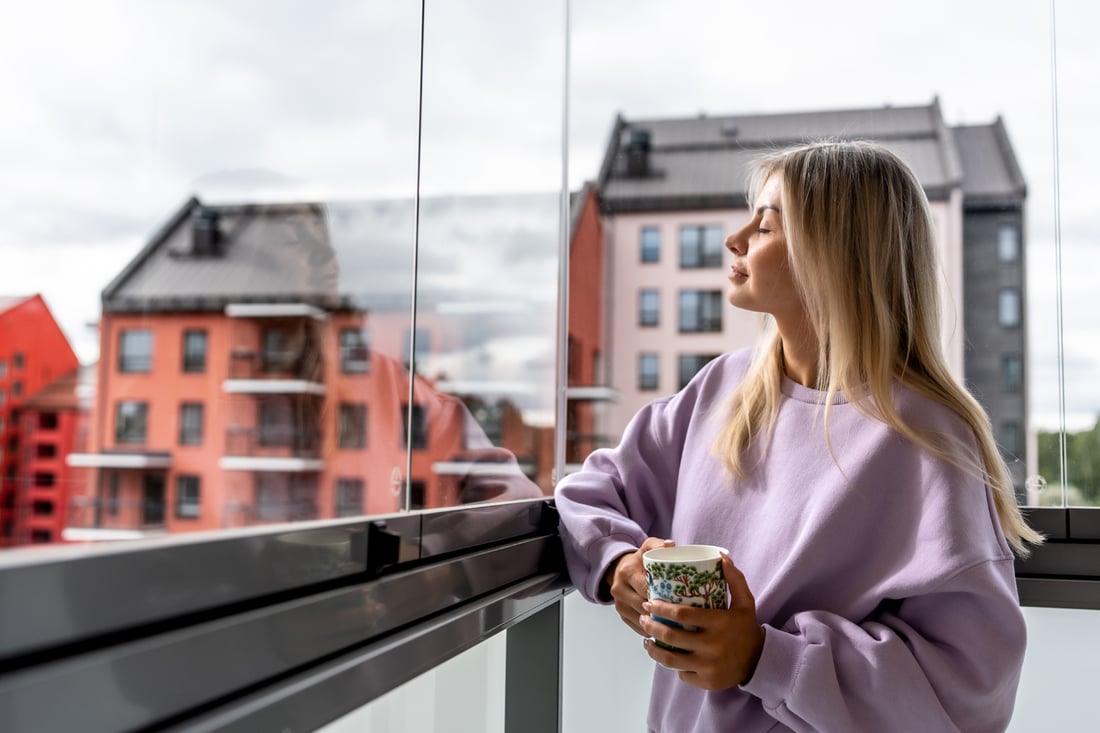 Avara believes in good rental living
Enjoyable living is taking other residents into consideration and treating the property of others with care as if it were your own. Each and every one of us can make rental living more pleasant through our own actions. We encourage you to take responsibility and explain to children and visitors how they should behave in the shared spaces and the yard, as well as to be a positive example for others. Who wouldn't enjoy a cozy and clean yard?
Make sure to learn about what you are liable for as a renter. The customer service at your housing management company will help you with liability questions, including finding out who is responsible for repairs. You can also see the resident's guidebook (Asukkaan opas in Finnish) from the resident's services section on our website. The guidebook explains the distribution of liabilities in Avara's rental apartments.
Searching for a home
Looking for a home is easy through OmaAvara rental portal. If you experience problems with your application or you are unable to complete your application, please check that all required fields are filled out. If you believe this is a technical error, please email us at avara@avara.fi.
You can easily make an application for a rental home in OmaAvara. Please note that you cannot submit a general application, but when applying for homes you must choose at least one desirable apartment that we can offer you. Then we may offer similar apartments that are just right for you, if the apartment you are primarily applying for is no longer available. Mandatory fields are indicated in the application.
Arava or ARA housing is affordable state-subsidized housing. The wealth of the residents must not exceed the income and wealth limits set by the Government, which are city- and municipality-specific. You can learn more here.
When you apply for an Avara rental home in OmaAvara, the housing advertisement will tell you which attachments should be send with the application for that property. In state-subsidized rental homes, the selection of residents is based on social expediency and economic need, which are assessed on the basis of the applicant's housing needs, wealth and income. In these ARA properties, a certificate of income (the latest salary statement or proof of other means of subsistence, for example Kela documents) and a pre-filled tax return are required as an annex to the housing application. You can read more about ARA rental apartments here.
You can attach documents to your application in OmaAvara in your profile. For security reasons, attachments cannot be submitted, for example, by e-mail.
Applying for an apartment through OmaAvara requires authentication with a bank ID or mobile certificate. The authentication is done in conjunction with the application. You can make an application just for yourself or for yourself and another main applicant, who would be co-responsible for the rental agreement.
You can also apply for Avara's rental apartments without a bank ID or mobile certificate. In that case, you cannot apply through OmaAvara, so please contact vuokraus@avara.fi for further instructions.
If you have problems sending your application, please check that you have completed all required fields. If you still cannot send your application after you have completed all required fields, please contact us by email on avara@avara.fi or by calling 020 611 4400.
You can see your valid applications in Applications in OmaAvara. Your application is valid for 3 months and you can update it yourself via your OmaAvara profile. OmaAvara identification and login is done with a bank ID or mobile certificate.
We recommend that you keep your application up to date with your specified wishes for an apartment.
An Avara specialist will make an offer of a home to you immediately when it is possible to offer you a home you are looking for. It may not be possible to offer you the apartment you applied for, but we may offer another similar option. We recommend that you update your application through OmaAvara if your housing needs change. Due to the current high number of contact requests, we are unfortunately unable to respond to all interim inquiries during the processing of applications.
If the home you are looking for can be found in OmaAvara, it is still available. We will contact you immediately if you are selected to live there, or we will find a similar home for you based on the information in your application.
The viewing times for homes can be found in the advertisements. It is a good idea to complete the application before viewing the property. Those who have submitted a housing application are also invited separately for viewings.
If you do not have a credit history in Finland, we might ask you for a higher deposit. We recommend that you apply for a home, and we will review your situation.
Generally, we require residents to have good credit, but we also assess the applicant's situation on a case-by-case basis and may require, for example, a higher security deposit if the resident does not have good credit. We recommend that you submit an application for a home and we will contact you as soon as possible if we can offer you a home.
There are many things that affect how long you spend searching for a home. We will try to offer you a home as soon as possible. If your search is targeted to a popular area or a popular type of home, it may take longer. There is currently no queuing option for our apartments and it is recommended that you actively monitor the housing supply and keep your application up to date.
You can update your application in OmaAvara by logging in. OmaAvara identification and login is done with a bank ID or mobile certificate. When you update your application, it is valid for three months.
Pets are welcome in Avara homes. However, the resident must ensure that their pets do not cause any inconvenience or disturbance to other residents. In addition, the resident is responsible for any damage caused to the apartment by the pet.
The location and traffic connections of the apartment
The length of the tenancy
Whether the water and electricity fees are included in the rent
Available Internet connections
Schedules for possibly upcoming renovations
Possibility to install a dishwasher and a washing machine
Parking spot
Storage space
Increases in rent
Accepting an offer for a home
We will usually tell you in your offer for a home how you should proceed if you want to view the home before making a decision to rent it. If there is no mention of viewing the home in the offer, please contact the rental expert from whom you received the offer and they will arrange a viewing for the home.
We recommend that you contact the rental specialist from whom you received your housing offer as soon as possible. After that, the rental specialist will make you a new housing offer if the home is still available.
We recommend that you contact the rental specialist who made you an offer for a home as soon as possible. If it is possible to change the start date of the contract, our rental specialist will update your offer. If you have already signed a contract, it may not be possible to change the start date.
We recommend that you contact the rental specialist from whom you received your housing offer as soon as possible. They will make you a new housing offer if the home is still available.
Generally, a signed rental contract is binding, with a binding notice period. The contract can be terminated with one months notice.
For contracts starting or ending in the middle of the month, the rent is calculated according to the terms of the contract.
For example, if the contract ends on 15.11.2020: total rent (including water) / days in November x contract validity dates.
All Avara apartments have a security deposit of EUR 250. However, we may charge a higher security deposit if there are issues in the credit information of the resident.
The security deposit must be paid immediately after signing a contract. We will send you an invoice by email for the payment of the deposit. Please note that if you do not pay the security deposit, the landlord has the right to terminate the contract.
When you move into an Avara home, you will usually be required to provide a rental guarantee or a deposit. The price of an Avara rental deposit is usually €250. In some cases, the deposit may be agreed to be higher, but not exceeding the rent of 2 months.

Kela may grant basic income support for a rental deposit. We accept guarantees from Kela and social services. Guarantees from Takaamo or similar service providers are not accepted.
You will receive an invoice by email, on the next day after you sign a rental contract. The invoice will not be sent separately each month, but the amount and reference on the invoice will remain the same for future payments.
A water charge is included in the total rent. Housing advertisements may sometimes specify the proportion of the rent that is used for water, but it is always included in the total rent.
The apartment is always inspected before the previous resident moves out. Any necessary repairs will be carried out before the next resident moves in. Sometimes repairs have to be done during the stay due to tight schedules.
You will receive a checklist for new residents with your rental agreement. Fill it in and return it as instructed, and any defects and wear you notice will be recorded and repaired if necessary.
The keys to homes for new residents will be handed over on the start date of the rental period during the opening hours of the lock shop. Please check the contact information of the lock shop in the appendix to the rental agreement. If you want to receive the keys to your new home earlier, the start date of the contract must be changed. If the apartment is already empty, you can contact the existing tenant to agree in writing to change the start date of the contract.
To request a name change for your own front door, you need to make a so-called maintenance request to the maintenance company. You can make a maintenance request using an electronic form. In the open text field of the form, enter "Name change" and also indicate which name you want to add to the door.
Electricity is not included in your rent. Whenever moving in, the tenant must enter into a contract for electricity for the new apartment through an electricity company of their choice.
Yes, Avara's homes must be covered by extensive home insurance.
Contact Avara's customer service department so that we can agree either a clean of the apartment or a refund, which will be decided on a case-by-case basis.
The statutory notification of the move must be made no earlier than one month before the date of the move and no later than one week after the date of the move. You can use the same electronic form to notify the Post Office and the Digital and Population Data Services Agency (Digi- und väestötietovirasto) of your move. You can also make the notification for your family members who are moving at the same time.