Avara has received BREEAM certificate in Excellent level for no less than five residential properties. Prior this, only one residential property has reached the same level in Finland. The achievement is unique, as worldwide there are only 22 residential properties in the Excellent category.
Avara Oy, Finland's leading residential real estate investment and asset management company, received its fifth 'Excellent' level certificate for its residential properties, as previously only one residential property in Finland has ever reached this certification. Given that there are only 22 residential properties in the world that have received this certification, Avara's achievement is particularly noteworthy.
Achieving the 'Excellent' level in BREEAM certification of residential properties is rare, says Arttu Ekqvist, CEO of Avara Rahastot Oy.
The property must comply with the high requirements in several different categories. The certification measures, among other things, the energy efficiency, environmental responsibility, and the comfort of living, thus comprehensively the impact of property on the built environment.
Avara's 'Excellent'-certified residential properties are located in Helsinki, Vantaa and Tampere.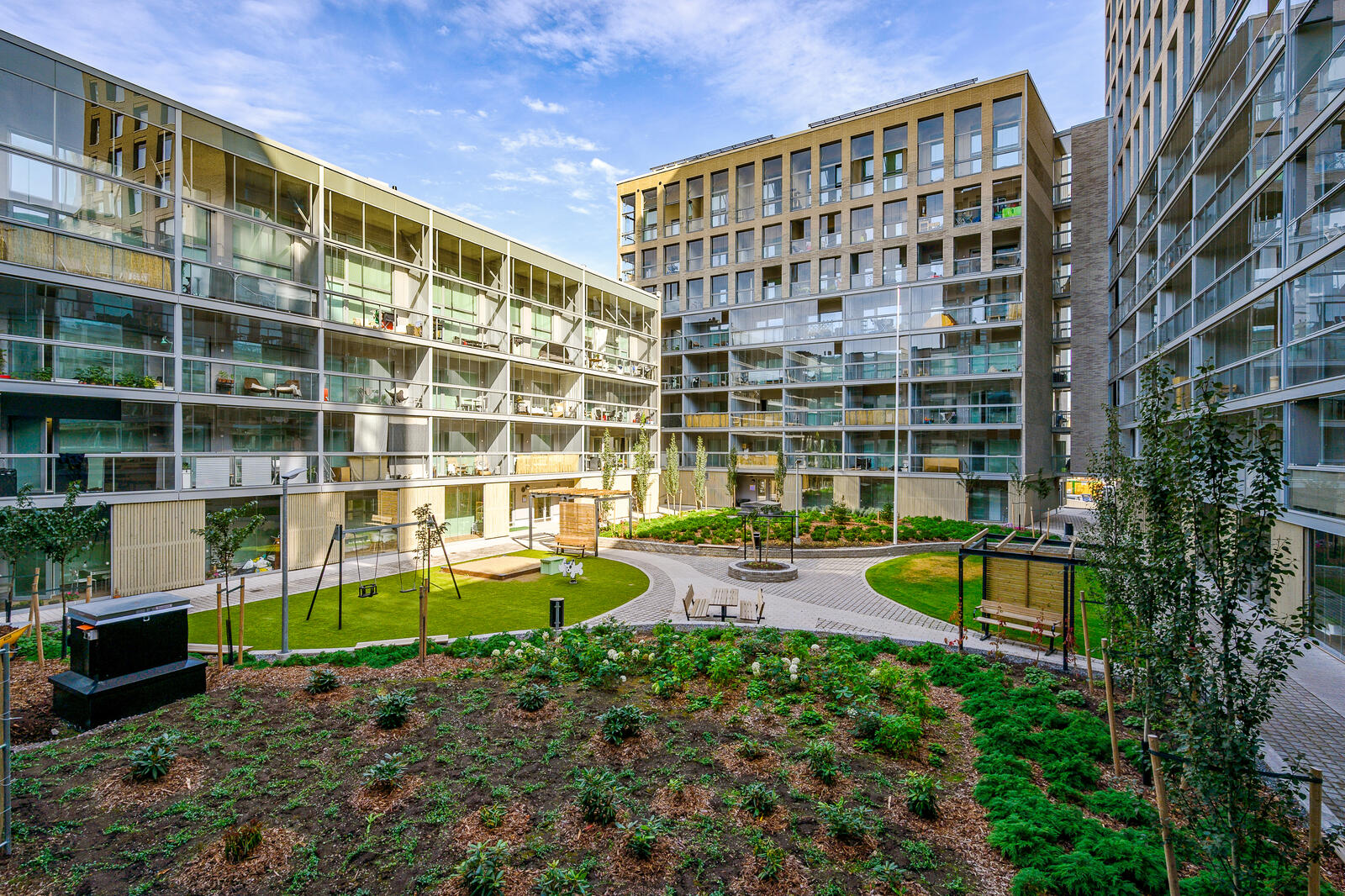 Avara's residential property located in Kalasatama, Helsinki, received a rare 'Excellent' level in BREEAM certification.
Sustainability benefits residents and investors
Environmentally friendly and sustainable residential properties benefit investors. When energy and water are consumed less and the residents' comfort has been invested in, the returns will also be higher than usual in the long run. Market has also witnessed that sustainable, certified properties will be in the target of investors improving liquidity and returns.
All of our 'Excellent'-certified residential properties use only renewable energy and have an energy efficiency class of 'A', says Ekqvist.
As energy costs rise, it is important to build properties with moderate energy consumption. This means lower heating and electricity bills for the residents when the apartments are also equipped with energy-efficient equipment solutions. With renewable energy, we also reduce the climate load of our properties.
Avara's achievement is due in part to its standard practice of taking BREEAM requirements into account when planning residential properties. This achievement is a testament to Avara's long-term emphasis towards more sustainable housing.
In our planning phase, we take into account such factors as indoor air conditions, which promote the health and wellbeing of residents. We could not have achieved five 'Excellent' ratings without our lengthy experience on sustainability. Avara Asuinkiinteistörahasto I LP—which we currently manage—is Finland's most sustainable and impactful residential portfolio by many measures.
For more information:
Arttu Ekqvist, CEO
Avara Rahastot Oy
arttu.ekqvist@avara.fi
tel. +358 50 566 5300
Harri Retkin, CIO & CFO
Avara Oy
tel. +358 40 704 6014