The environment
Significant steps toward climate-sustainable housing.
Climate and the environment
The climate issue is more pressing than ever before in human history. While we have already done a lot, we still have some way to go until we achieve carbon-neutral housing. The most significant environmental impact of housing involves the energy consumption of housing and properties as well as on urbanisation's effects on biodiversity.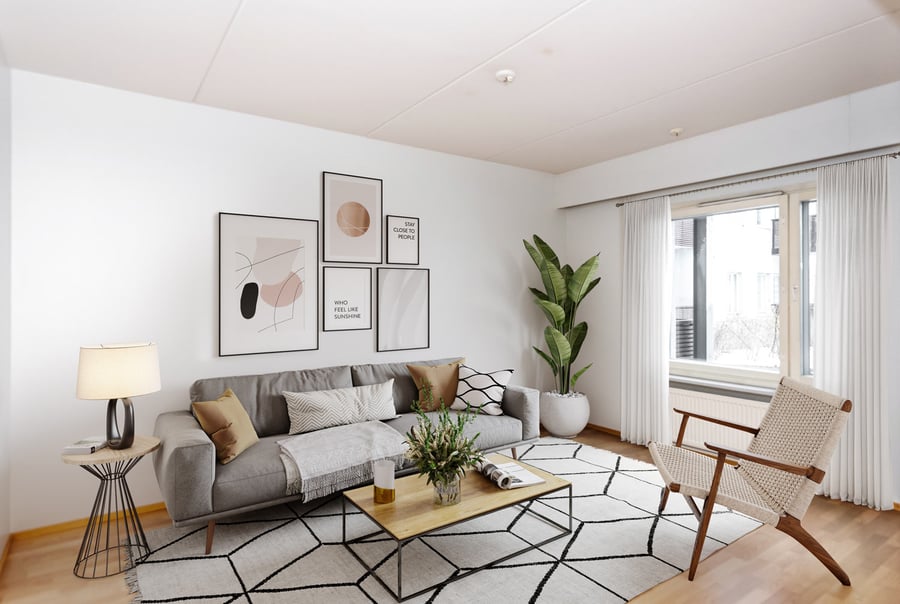 Our environmental results for the period 2016-2020
-27 %
Specific carbon emissions (kgCO2-ekv/m2/year)
-7 %
Specific district heat consumption (kWh/m3/year)
-12 %
Spesific electricity consumption
89 %
Certified green electricity (2020)
Carbon footprint and energy consumption
The specific consumption of energy and water have reduced measurably. We use energy and water consumption monitoring at our properties, which enables us to track, analyse and optimise consumption as well as quickly detect and rectify any deviations. The data can also be used to efficiently allocate changes and repairs that save energy and water.
We aim to create pleasant and healthy housing conditions as ecologically as possible by promoting smart energy and water consumption.
The property portfolios of Avara Star and Amplus Holding are included in the national Rental Property Action Plan under the Property and Building Sector Energy Efficiency Agreement (VAETS II). The target is to achieve energy savings of 7.5 per cent during the period 2017–2025.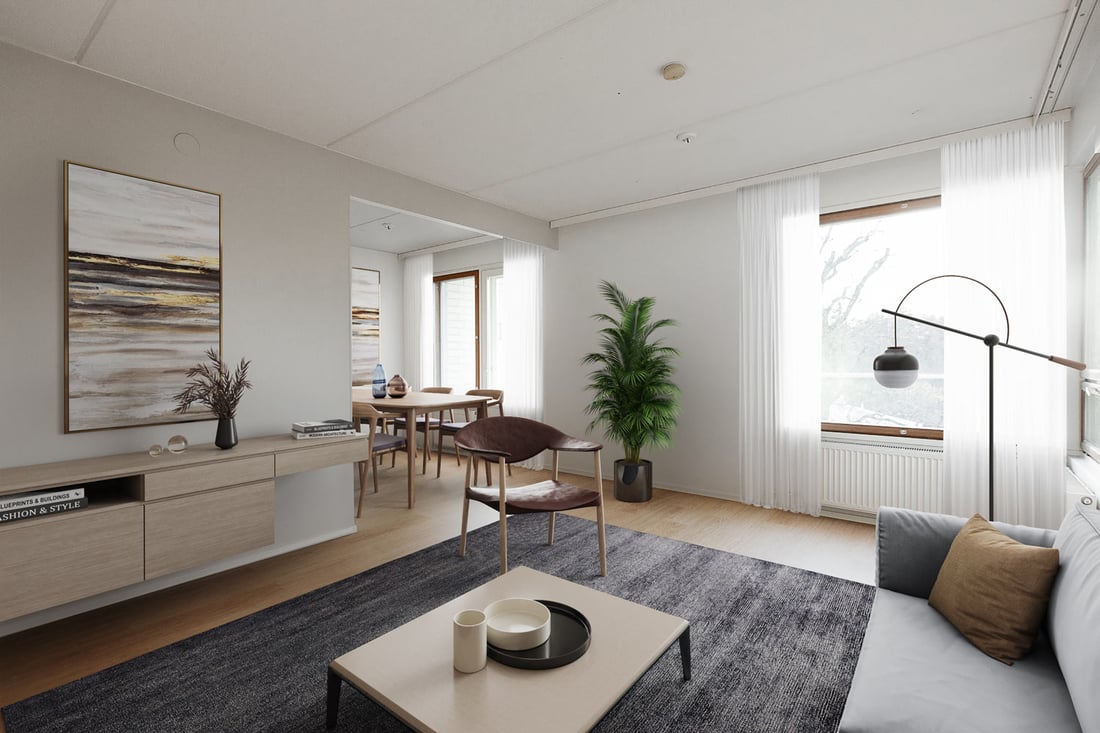 Measurable results
More than 70 per cent of Avara's apartments are covered by the Leanheat energy management system

The CO2 emissions of real estate assets have decreased by more than 26 per cent since 2016

Total energy consumption has declined by approximately 7 per cent since 2016
Sustainable new construction
The most significant share of the energy efficiency and carbon footprint of buildings is determined by design choices and construction methods. Avara's own design guidelines steer the design and material choices of newly developed properties with a strong emphasis on the perspectives of life-cycle thinking and sustainable development.
The practices of the design guidelines are based on Avara's extensive and long-term experience in property development and real estate development: The design of buildings and apartments, building technology, the materials used, and maintenance. The design guidelines are updated continuously, taking into account the most recent experiences and data on properties' life-cycle planning.
See our Corporate Responsibility Report for further information