We make a difference every day
Every day, we ensure that the tenants in our over 8,500 apartments have what they need to be safe and comfortable in daily life, including functional and pleasant apartments, buildings and outdoor areas. We aim for the best possible customer experience in the different stages of housing and do our best to ensure that the homes of our tenants are the best places in the world for them.
Measured by the value and number of apartments managed, Avara is among Finland's largest players in the field of real estate investment. With our new construction projects and our service procurement, we have an impact on local well-being and employment. Avara Oy and the real estate investment portfolios it manages are domiciled in Finland.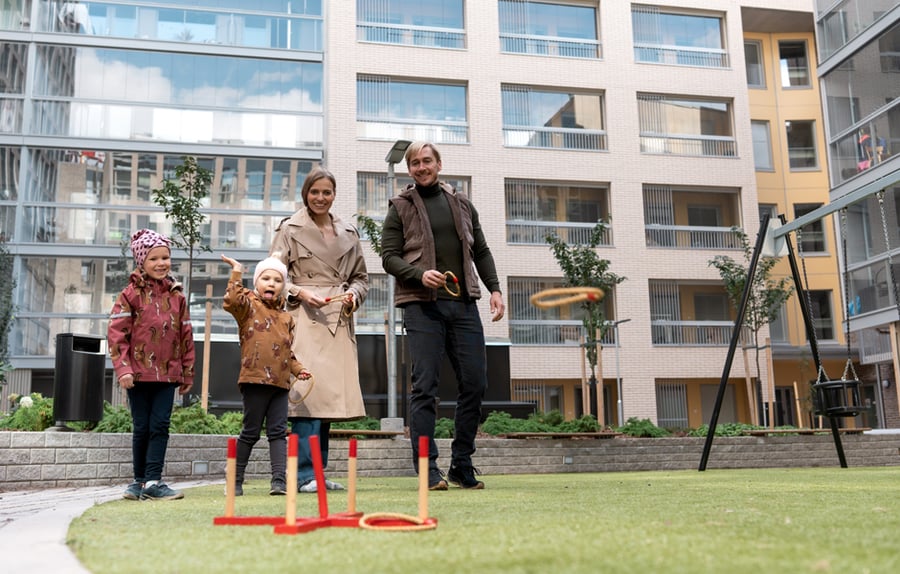 645
Apartments completed or under construction at the end of 2022
Making homes the best places in our lives
Satisfied tenants are our highest priority. We strive to continuously develop our services to provide the best possible housing experience for the people living in Avara apartments. Avara monitors the satisfaction of its rental housing customers and their perceptions of Avara's services during the various stages of housing.
The safety and comfort of the residential environment are essential aspects of the tenant experience. The quality of outdoor areas and playgrounds is indeed monitored annually and the property maintenance function ensures that daily life goes smoothly. Tenant feedback plays an important role in the development of comfortable and safe residential environments.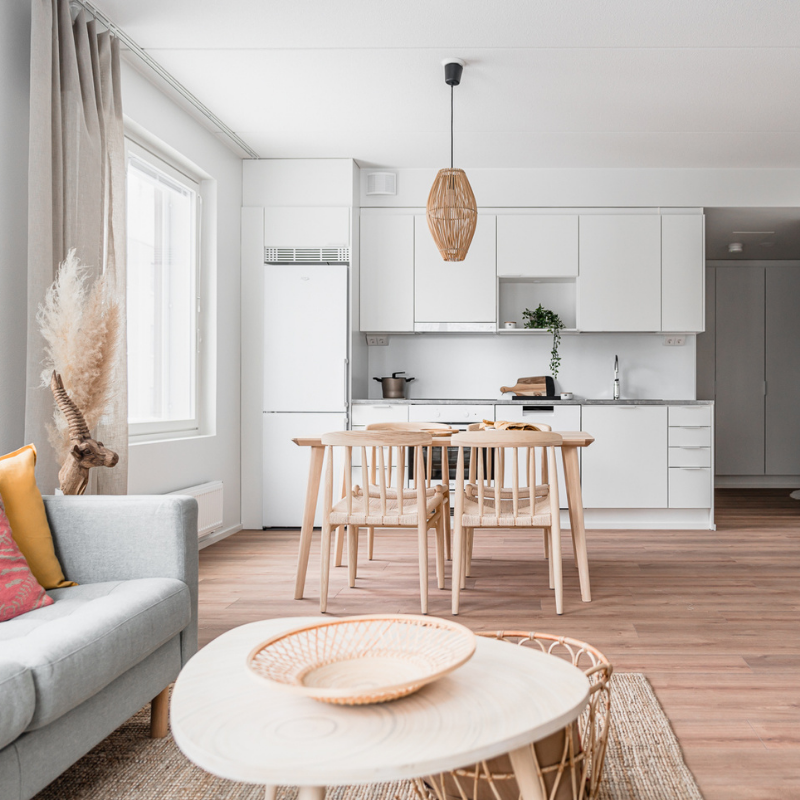 Results
Overall tenant satisfaction 28. The NPS index was measured at three different points during a tenancy's lifecycle throughout the 2022 calendar year.

The Playcare index is better than among the control group (32.6/40.0).
Affordable housing for growth centres
In addition to non-subsidised housing, Avara also promotes affordable housing in Finland's growth centres, thereby contributing to relieving the shortage of housing in the growth centres. The provision of affordable housing supports employment-based migration and offers choices to people in all life situations and income and asset classes.
Avara's current and planned structure of real estate funds takes into account future demand for affordable housing and non-subsidised apartments.
Results
Affordable apartments accounted for approximately 71 per cent of the residential real estate assets managed by Avara.

Some 32 per cent of new construction is allocated to increasing the share of affordable residential real estate
Procurement and tax footprint
Through its local presence, Avara has a significant local employment effect and economic impact. We have found that purchasing property maintenance services from local entrepreneurs has proved to be financially justified and operationally efficient.
We expect Avara's partners to manage their social and employer obligations appropriately and operate transparently. We want to promote responsible operating methods in the real estate sector in cooperation with our partners.
Avara and the real estate investment portfolios it manages are domiciled in Finland and they pay all their taxes in Finland. The tax footprint consists of direct taxes (income tax and real estate tax) and indirect taxes (value added tax, energy tax and insurance premium tax).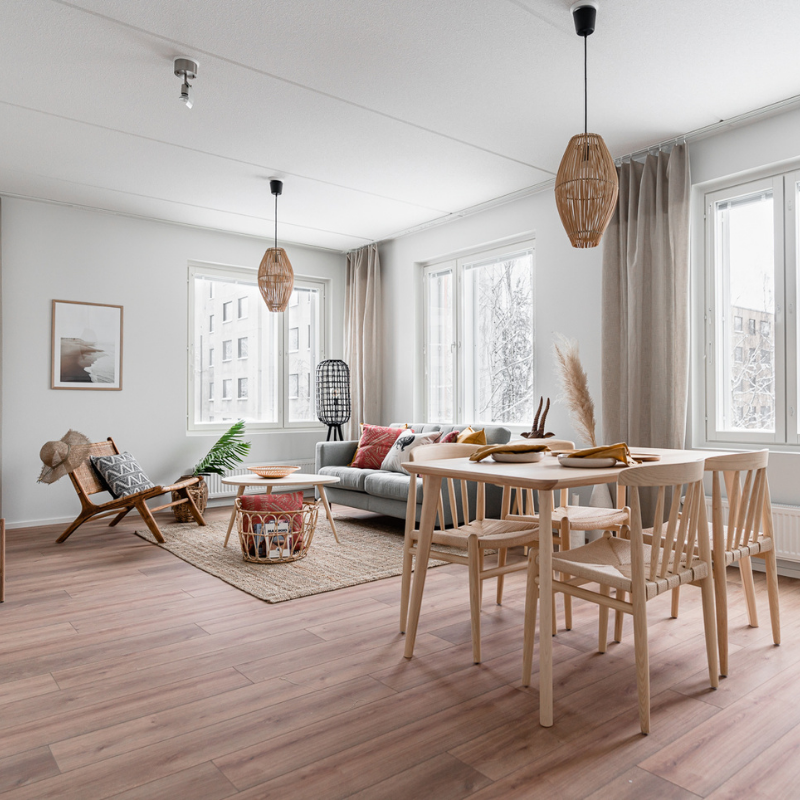 Results
The Group's tax footprint in 2022 totalled EUR 12.2 million.