For Avara, 2022 was a year of major changes and investments. We completed Finland's biggest real estate transaction of the year and continued our strong development work to achieve our sustainability goals. We achieved a record result in environmental certifications of residential real estate and took part in launching the Green Homes sustainability programme. Furthermore, thanks to the excellent results, we were accredited with Great Place to Work certification.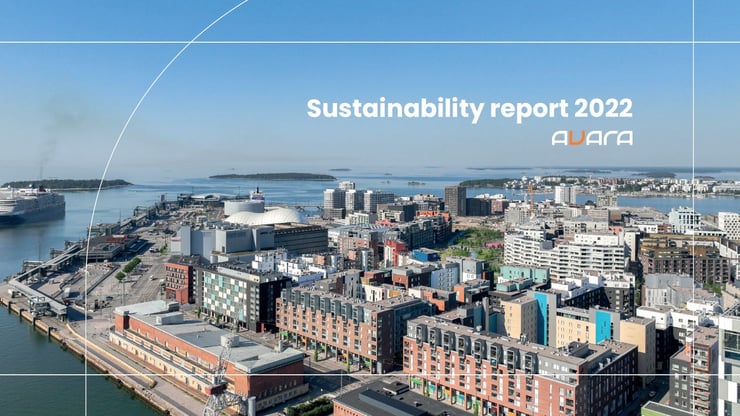 We strengthened our commitment to carbon neutrality
During 2022, we joined both the Green Building Council Finland and also the programme of the #BuildingLife project. Through these measures, we are demonstrating our commitment to striving for a carbon-neutral built environment by 2035 in accordance with the joint objectives of the real estate and building sector.
We certified an entire fund with an historic result
A carbon neutrality road map was prepared for Avara Residential Fund I in autumn 2022. At the same time, the fund began to develop its sustainability through the BREEAM In-Use environmental rating system suitable for certifying residential buildings. Five of the properties in the fund achieved the demanding Excellent level in the benchmarking. In addition to Avara's properties, only one property in Finland had achieved the Excellent rating at the time of the certification, which indicates how rare and demanding it is.
We are a Great Place to Work

Continuously developing and maintaining the well-being, competence and enthusiasm of the company's employees are high priorities for Avara. Job satisfaction at Avara has remained on a high level for a long time, and the eNPS score for 2022 was 80. In May 2022, we conducted the Great Place to Work® Trust Index™ personnel survey for the first time, achieving the Great Place to Work certification following the excellent result.