In the middle of a maritime area
Avara's new investment, the 88 apartments of which can meet diverse housing needs, is located in the Rastila neighbourhood of Vuosaari, Helsinki, very near the seaside.
The trendy material solutions and modern household appliances meet the needs of demanding rental housing. The prices of Avara's apartments are competitive compared to area's general rent levels and tenants can choose between studio apartments of 28 m2 to four-room apartments of 89 m2, which offer plenty of space for bigger families as well.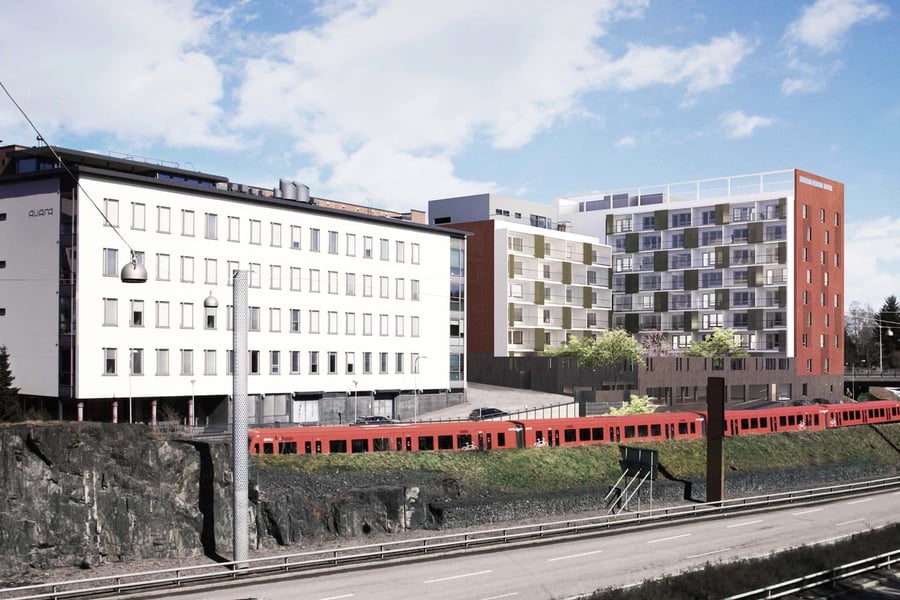 Modern and contemporary construction in a great location
The maritime Rastila is a wonderful location for both young and active singles and families who value peaceful and practical environments. The Rastila metro station is a five-minute walk away. The metro will take you to Itäkeskus in five minutes and to the centre of Helsinki in 20.
Retkeilijänkatu is located very close to Uutela, the most extensive and versatile outdoor area in eastern Helsinki, featuring seashore, forests, swamps, and meadows. The Uutela area is also home to allotment gardens, Skatan tila, and old villas. During the summer, people can enjoy the wonderful beach of Aurinkoranta, which is only a stone's throw away from the buildings.
The most important services – such as schools, daycare centres, and grocery stores – are all located within the neighbourhood.
Retkeilijänkatu is part of Avara's Residential Fund I and Vuokrakodit I portfolios.